So Mr. Homesteader informed me the other day that he was in need of more padding for his work boots. What better time of year to make a few new pairs of thick, wool socks for the man you love. Today marked the first day of scraped wind shields too, so wool socks are definitely on order. I grabbed a couple of skeins of 2 ply MacAusland's yarn and cast on for "two-at-a-time" socks in a lovely natural oatmeal colour. I've used this colour before as I ended up buying a feed sack full of it and I absolutely adore it. It is a good dense yarn for socks but still soft with a little sheen.
I think Mr. will find these much more comfortable in his boots.
I also acquired a new book on the weekend....yay. The only thing I like more than a good book, is a good book about knitting.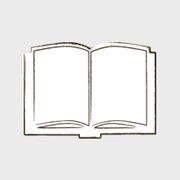 This is a beautiful book which discusses single breed wool and it's appropriate uses, I love it. It's useful, helpful and has gorgeous patterns in it, a few of which I think I need to make for myself.
This weekend also saw us Canadians celebrating Thanksgiving. This is one of my favourite weekends of the year. It seems to mark the true beginning of my favourite season and is full of the bounty of summer's toil. The colours and smells this time of year make me turn inward, wanting for warmth and home comforts. Mr. and I usually lie low on Thanksgiving weekend because it's our Anniversary, but this year we were invited to share the feast with family. We enjoyed a beautiful chicken dinner with all of the season's trimmings. It was wonderful. Thank you to my Aunt, Uncle and Cousin for making it a lovely day.